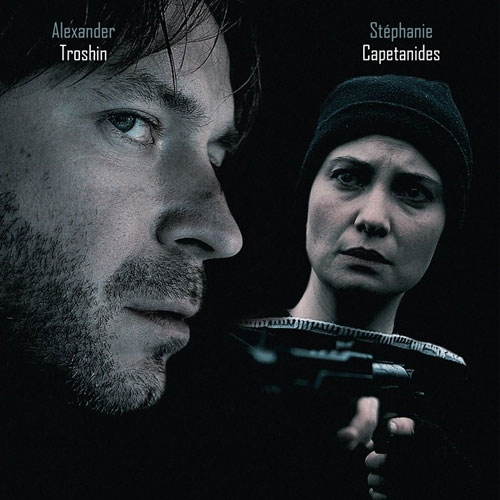 May, 2015
Georgios Soumelidis
Producers: Stephanie Capetanides, Georgios Soumelidis
Starring: Stephanie Capetanides, Alexander Troshin
Share:
Firefly is my first official movie.
It is an action drama about two former agents that were once together as a bigger team but for an unknown reason it got disperced and them two were the only ones alive.
The movie starts with an unexoected visit of the lead agent (Alexander Troshin) to his former student and later on coleague (Stephanie Capetanides). Their encounter reflects the neverending battle between logic and feeling.
In this movie I had the honor to work with two impeccable actors. Stephanie Capetanides which was my soulmate and had colaborates in many projects and Alexander Troshin, a magnificent actor, director and artistic director of the Saint Peterbourg's theater in Russia.
Comming from a musical background I did not knew then anyone to colaborate with. Hence I got to everyone's shoes as director, script, cinematographer, booman, post producer.. even catering. It was such an exausting experience that I promised myself I would never do that to myself again. Learned the hard way that cinema is synonymous to teamwork.
Nevertheless this movie was my ticket to the world of cinema starting by being accepted to the Greek National Short Film Festival in Drama. There, viewers, co directors, cinematographers embraced my work and expressed their admiration of the outcome. It was an overwelming feeling.
"Firefly" traveled in more than 30 festivals, national and international and in summer 2015 it won the Dionysus award for best female performance. Stephanie was a star once again.