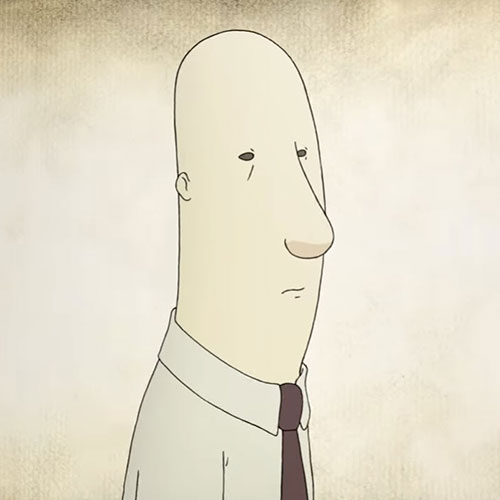 January, 2018
Santiago 'Bou' Grasso & Patricio Plaza
Georgios Soumelidis
Producer: Opusbou
Share:
In May 2018, Athens Grand Concert Hall "MEGARON" hosted the second annual International Film Scoring Music Festival.
More than 130 artists from all over the world took part in this event.
The music we had to compose had to accompany one of the most interesting and timeless animations I've ever seen. The 2008 award winning "El Empleo" by Santiago 'Bou' Grasso and Patricio Plaza.
This project was a big challenge for me. Despite the dramatic story of the film there was a big dose of irony that was conjuring something more vivid, more lively to come forth.
Since there was no director, I could not help but compose just what I felt.
Couple of months later, like all participants, I was invited to watch the top ten finalists. To my surprize I heard my score amongst the other nine. It was in a such a contrast with the work of the other participants that at one point I felt quiet unconfortable. The surprised was even greater when the Head of the Megaron Concert Hall awarded me with the first prize.
Later on at the gala I had a very interesting conversation with the jury. They said they were not surprized at all. In fact that was exactly what they were expecting.