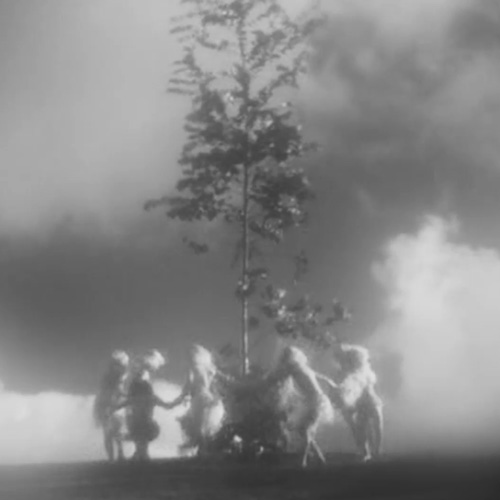 3 September, 2020
Georgios Soumelidis
Violin Soloist: Raisa Popailidi
Cello Soloist: Ntina Saratzi
Share:
It was by pure coincidence when one day while browsing through the social media my eye caught a glimpse of a short cutscene of the 1935 Warner Bros' Midsummers Night's Dream.
I was astounded by the quality of the visual effects, the magnificent choreography and the amazing design concepts of the sceneries. For a moment I thought that cinema ended then and that we were just recycling the same concepts with better visual mediums. It was a big revelation. A magical moment for me.
The movie is an adaption of the well known Shakespeare's comedy. Though the whole play is excellent I got mystified by the scenery of the story of Titania and Oberon.
In a spark of inspiration I decided to watch it in mute. As in a dreaming I could hear music coming through these enchanting moving images. I decided to pay my tribute to this cinematic jewel by composing this melody with the help of the spellbinding strings of Raisa Popailidi (violin) and Ntina Saratzi (cello).
And spleep, that sometimes shuts up sorrow's eye, Steal me awhile from mine own company

- William Shakespeare. A Midsummer Night's Dream